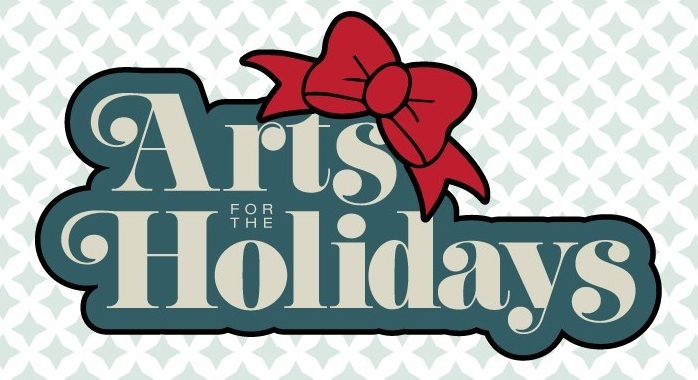 Join FMVA on Saturday, December 9 from 10am to 5pm at the Fargo Civic Center. Over 40 local artists.
Arts for the Holidays 2023 Prospectus
Show date: December 9, 2023
10am – 5pm
Fargo Civic Center
207 North 4th Street, Fargo, ND 58102
Arts For the Holidays is open to all artists.
Arts for the Holidays is a juried event bringing together leading and well-established fine artists from the Red River Valley with young and emerging artists. This one-day art event will attract visitors and fine artists to historic downtown Fargo during the holiday season. Artists are required to be present for the entire event. 
Image Usage Rights
If selected to exhibit at the Arts for the Holidays, the artist authorizes the use of the images submitted and work displayed at the show for show publicity or documentation.
Artist Amenities
Artists will receive overnight security, artist and assistant name tags, Friday check-in & set-up (Saturday check-in available but must be set up by 9am), clean indoor bathrooms, free parking and RV/trailer parking, booth sitting, and an artist lounge with water and snacks.  Lunch is provided.
Promotional Materials
Arts For the Holidays will use the combined resources of the Fargo Arts and Culture Commission, Red River Watercolor Society, Fargo Moorhead Visual Artists, and The Arts Partnership to market the event to their constituents along with posters, postcards, and display ads in local print media. Accepted participants can request promotional materials for distribution.
Juror Information
The juror of the Arts for the Holidays show is selected for their experience and expertise. The juror views images in a random order according to category. The juror views the applicant's images on their own computer after the application period closes. Scoring is 1 (low) to 7 (high), based on originality, creativity, design, technique, craftsmanship, production methodology, and booth presentation. The decision of the judge is final. Notification of initial juried acceptance will be by emailed no later than October 22nd.
Show Information
Application Fee: Free
Booth Fee for Members of FMVA, RRWS, or TAP: $100
(membership fees are FMVA $30, RRWS $30, or TAP $60)
Booth Fee for Non-members of FMVA, RRWS, or TAP: $200
Application Opens: August 15, 2023
Application Deadline: September 30, 2023
Notification Date: October 22, 2023
Booth Fee Deadline: November 5, 2023
Set up:  December 8, 2023  1pm – 9pm
Tear Down:  December 9, 2023  5pm – 9pm
Extras
Electrical outlets can be ordered for an additional $25.
Artists must bring their own extension cords.
1 Table and chair as part of booth, if requested -Extra table and chair $10
Booths will be assigned by the Arts for the Holidays committee.
All booths are 10' x 10'.  Tents are permitted. You will be required to keep your entire booth within the marked area.
Please indicate the desire for electricity or a table and chair in your application.
Sales Tax
All participants are required to have a ND Retail Sales Permit.
Correspondence
All correspondence between the committee and participants is electronic. 
Email address: artsfortheholidays@gmail.com
Application Requirements
DO NOT send partial applications!
Applicants must submit the following application items to artsfortheholidays@gmail.com for an independent juror to evaluate. There are no exceptions to the September 30, 2023 deadline. Artists will receive e-mail notices when their application items are received.
Your name, mailing address, studio name, email address, URL, phone #s (label as cell, studio, home, office).
Four (4) high resolution, electronic images of your work.
A document indicating the title of the work in each image, year created, medium, and the size of the work. 
All fees must be paid by November 5, 2023. A check made out to FMVA should be mailed to FMVA 4824 12th St S Fargo, ND 58104. Online payments can be made through FMVA.org. Use the "donate" button on the home page.
Scholarships for booth fees are available to those that have not previously been an exhibiting artist at a retail event. Applications available upon request.