Exhibition/Show Information:
Show Title:  2019 Constraint Art Show- "Monsters, Marvels and Memorabilia"
Exhibit Dates: November 22, 2019 – March 8, 2020
Reception: November 26, 2019 – 5-7pm
Host/Venue: Historical and Cultural Society of Clay County
Venue Hours: Monday – Saturday 9:00am – 5:00 pm and Sunday 12:00pm – 5:00 pm
Venue Address: 202 1 St Avenue North Moorhead, Minnesota
Program Hosts: Fargo Moorhead Visual Artists
Reception donations: Drekker Brewing Company
Entry Application Deadline: October 21
Art Drop Off: Tue November 12
Art Pick Up: March 10
Exhibit Summary:  Fargo Moorhead Visual Artists is excited to announce the 2019 Constraint Show theme "Monsters, Marvels, & Memorabilia." This exhibit is a local response to "America's Monsters, Superheroes, & Villains," an exhibit by SuperMonsterCity also on display at the Historical and Cultural Society of Clay County.  Immerse yourself in a world of superpowers, terrifying monsters, and villainous intent. What happens when good and evil collide? What could be lurking in the dark?
Extra links/resources for artists and the public to view for show inspiration:
Official website for the exhibition: http://www.supermonstercity.com/ i
Exhibitor's Facebook page: https://www.facebook.com/SuperMonsterCity/?fref=nf .
HCSCC write up: https://www.hcscconline.org/americasmonsterssuperheroesandvillains.html
Exhibit Lead Contact Info (for follow-ups/interviews from the media):
Jesse Suppa   suppa.jesse@gmail.com
Previous Constraint Shows
2017 Constraint Show: Comstock House
Exhibit Dates:
---
2016 Constraint Show: Touchable
Hjemkomst Center in Moorhead, MN
Exhibit Dates: July 1 through October 31, 2016. Monday-Saturday 9:00am-5:00pm & Sunday 12:00pm-5:00pm
FMVA teamed up with the Historical and Cultural Society of Clay County to bring visual artists a challenge like no other for the 7th annual Constraint Show – an art exhibit by visual artists meant for everyone, even those who are visually impaired. What would an exhibit like this look like? Maybe more like feel, hear, sound, or even taste like?  "Touchable:  Celebrate the Senses" will open alongside "A Child In A Strange Country" focusing on Helen Keller and the history of education for people who are blind or visually impaired.
---
2015 Constraint Show:  Antiquity
October 1-28, 2015 Drekker Brewing Company
Theme was "Antiquity," otherwise thought of as "The Great Age," which includes the great civilizations of antiquity in the ancient past, especially the period before the Middle Ages. Artists addressed culture, Greco, classical history, gods and goddesses, symmetry, artistic customs, techniques and many other areas in their creations.   The Show was at Drekker Brewing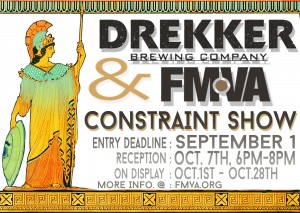 ---
2014 Constraint Show: Label
November 1, 2014 – January 5, 2015
Hjemkomst Center Lower Level Gallery,
202 1st Avenue North Moorhead, MN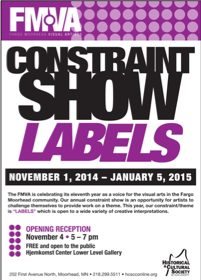 2013 Constraint Show:  X 
October 4-31 NDSU Renaissance Gallery,
650 NP Avenue, Fargo, ND 
The FMVA celebrated its tenth year as a voice for the visual arts in the Fargo Moorhead community with "X" as the Constraint Show theme: Commandments, age, sophomore, perfect, strike, metric system, fingers, decade, decathlon, Decagon, neon atomic number, 10 yards, Fran Tarkenton, tetractys, dime, John Taylor, Highway 10, Pope Leo X, 10-day forecast, Pearl Jam Ten, top ten, one/tenth, Bill of Rights, rank, tic tac toe, x-chromosome, multiplication, xray, dimensions 10 x 10", and more…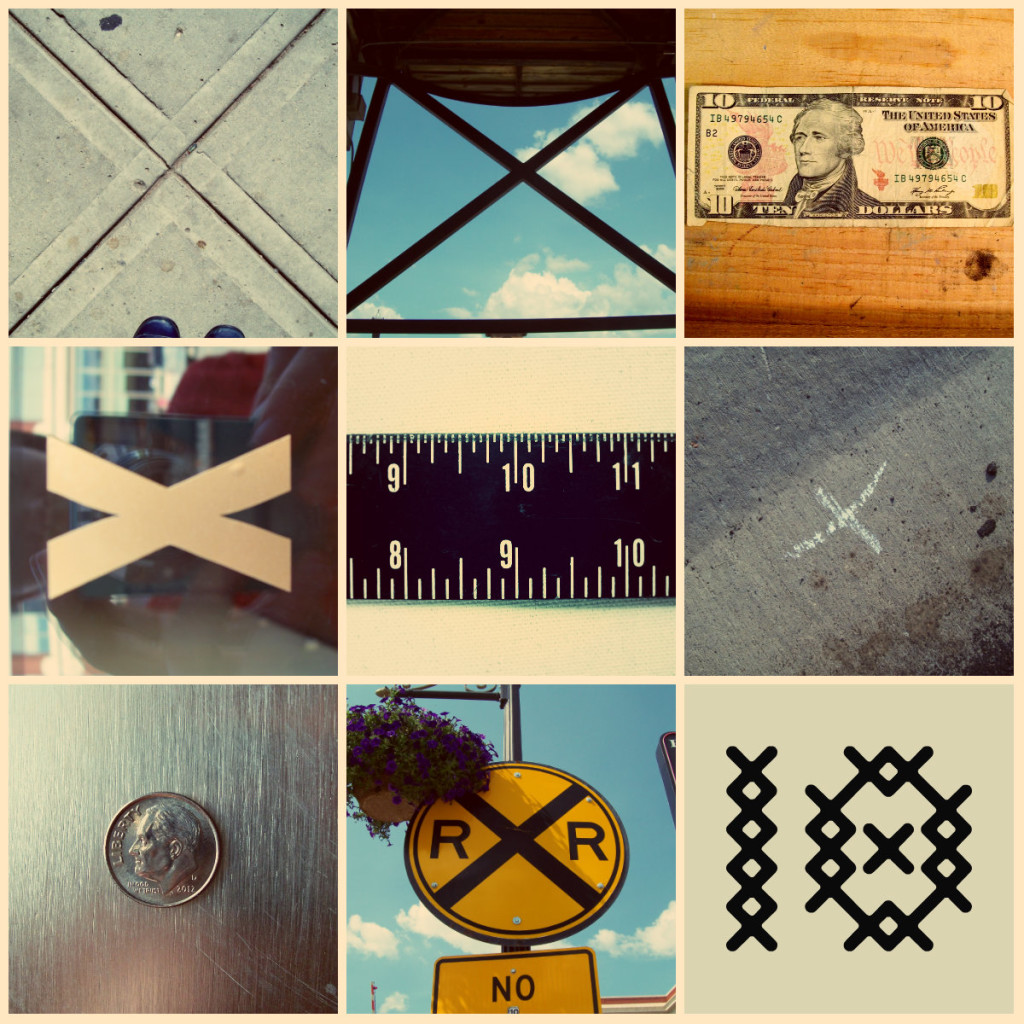 2012 Constraint Show: Political Animal "Political Animal" explored the concept of politics and animals in an election year.    

2011 Constraint Show: It's All in the Game "It's All in the Game" explored the concept of games: pawns, rules, strategies, and the players behind them.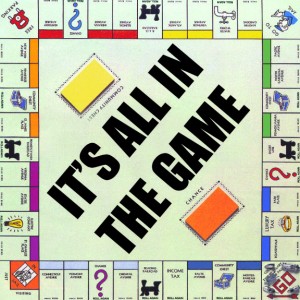 2010 Constraint Show: Play with Proportion "Play with Proportion" stretched ones' perceptions of proportion, scale, and size relationships.